Devlin & Associates provides accounting, audit, tax and consulting services.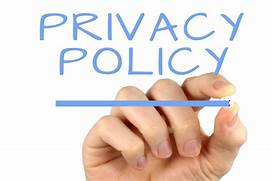 We are committed to protecting personal data and here we describe the practices we follow to respect the privacy of all visitors to Our Site. Registration is not required for you to use Our Site. If you are merely a visitor, we do not collect any personal information about you, except to the limited extent through the use of cookies, which are described below. However, there may be circumstances in which you choose to register to ongoing updates from Devlin & Associates.
If you chose to register with Devlin & Associates we will only contact you in relation to services and information which we believe meet your requirements and this information will come to you via our marketing communications sent to the email address you provided.
If you do not wish to be contacted by us in this regard, you can opt out by following the instructions within the marketing communication – just click unsubscribe and follow the instructions given. If you correspond with us by email, we will retain the content of your email messages, your email address and our responses for x number of years/months in line with our retention policy and schedule
If you choose to register with Devlin & Associates for one or more of our services, we will need you to provide personal information to allow us to provide that particular service.
For example, you willneed to provide the following information:
• Name
• Email address
• Telephone number
• The nature of the services required
In addition to providing this information at the initial point of contact, and if you choose to correspond further with us through email or by phone, we may retain the content of your communications together with phone numbers, email addresses and our responses, We retain this information solely for the purpose of providing you with the relevant required services.
Devlin & Associates works to protect the confidentiality and security of such information it obtains in the course of business. Access to such information is limited and policies and procedures are in place designed to safeguard the information from loss, misuse and improper disclosure.
What type of information we may hold on you.
• We hold data to identify you or your company, name address and contact details.
• We may hold any information about your Company/Business/Services.
• We may hold financial information relating to bank accounts in relation to paying your fees.
How we use your information and the legal basis.
• We will retain and process any personal data you supply to us only for the reasons listed below:
• We have a contract for Services.
• You have agreed or given consent to the using of your data in a specific way and you can withdraw your consent at any time.
• Used for our legitimate interests such as:
• managing our Services including providing you with information.
• In relation to a service that is relevant and related to your query
For anti-money laundering / anti-fraud purposes
• To respond to any questions or queries that you send to us
• To obtain feedback on your dealings with our company
• To provide you with information on relevant services available to you
• To send you service industry related newsletters and information
• To send you relevant event invitations
• Under legal obligation.
If you do not wish to receive correspondence by email at any stage please email rdevlin@devlinandassociates.ie with the subject line "opt out of all communications."
With whom we share your information.
• Third parties with whom we need to share your information for the purpose of administrating your contract.
• Statutory or regulatory bodies including central and local government, and law enforcement authorities under disclosure orders or other relevant regulations.
How long we hold your data.
There are statutory retention periods that we must adhere to for the retention of data surrounding financial transations, health and safety, AML etc. if the purposes of processing do not fall under a statutory retention period, we will retain data for X number of years/months. This means that we hold your data while we use your services and for X years/months thereafter in line with our records retention and destruction policy.
We will keep your information safe and secure and below are some of the methods we use to do so:
• All computers and information systems used by our staff are only accessible by complex personal passwords
• Emails are set at the highest level of encryption
• Staff only access client information that it is relevant to their job role
• A clear desk policy is implemented at night
• We have shredding facilities for all personal information
Your Rights
Under data protection law, you have rights including:
Your right of access – You have the right to ask us for copies of your personal information.
Your right to rectification – You have the right to ask us to rectify information you think is inaccurate. You also have the right to ask us to complete information you think is incomplete.
Your right to erasure – You have the right to ask us to erase your personal information in certain circumstances.
Your right to restriction of processing – You have the right to ask us to restrict the processing of your information in certain circumstances.
Your right to object to processing – You have the the right to object to the processing of your personal data in certain circumstances.
Your right to data portability – You have the right to ask that we transfer the information you gave us to another organisation, or to you, in certain circumstances.
You are not required to pay any charge for exercising your rights. If you make a request, we have one month to respond to you.
Please contact us at rdevlin@devlinandassociates.ie if you wish to make a request.
Links to External Sites
The Company is not responsible for the content or practices of third party websites that may be linked to the Site. The Company is also not responsible for any information that you might share with such linked websites. You should refer to each website's respective privacy policy and practices prior to disclosing any information.
Changes to our Privacy Statement
We may change this Privacy Statement from time to time. If we do make any changes, we will post those changes here so that you can see what information we gather, how we might use that information and in what circumstances we may disclose it. Each time you use this website, the then current Privacy Statement will apply and you should review it each time you use the website to satisfy yourself that you are happy with it. If you have questions or concerns regarding this Privacy Statement, you should contact us at rdevlin@devlinandassociates.ie or by post to:
Devlin & Associates
Unit 1
Ballinamore Enterprise Centre
Ballinamore
Co. Leitrim
N41 HH87
Ireland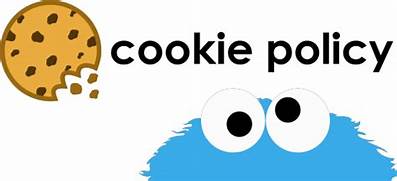 Cookie Policy
This Cookie Notice is part of our Privacy Statement. Devlin & Associates respects the privacy of all visitors to our website. Similar to other commercial websites and in order to provide you with a more personalized and responsive service our website utilises a standard technology called "cookies" and web server logs to collect information about how our website is used. Information gathered through cookies and web server logs may include the date and time of visits, the pages viewed, time spent at our website, and the websites visited just before and just after our website. Most browsers are initially set up to accept cookies. You can reset your browser to refuse all cookies or to indicate when a cookie is being sent. Please be aware that some parts of this site may not function properly if you decline our cookies
---